Festival mattress
as a service
hauling pump flat
pick-up sleep recycle
Get down to the lowest of lands! It was an amazing time last year and we're coming back for more. So, get your Zzz reserved for Lowlands 2024 and let's put festival waste to sleep!
View full details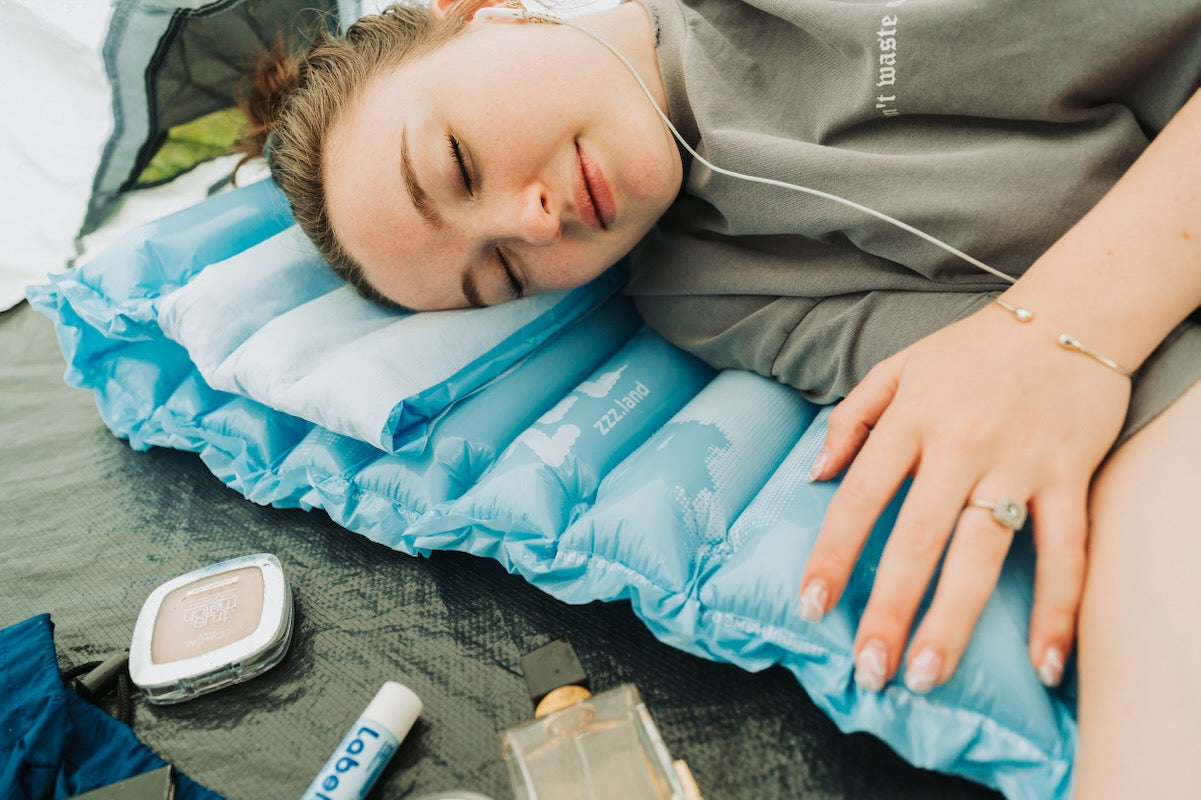 "Slept fantastic and no hassle"
5.500+ served and counting
1. Pick it up

2. Party hard

3. Sleep sound

4. Bring it back
Is it comfy?

Oh yeah!
The patented Zzz Land® technology and it's many individual cells make it possible.

Personalise it with the included pillowcase and you'll be on cloud nine.

It doesn't pop?

It's built to handle whatever the festival throws your way - even if things get wild. We call that Puncture Adaptive™.

But, hey, if you're really in trouble, swing on by and we'll get you sorted out.

Why is this better?

Festivals generate a lot of camping waste, including many punctured or abandoned air mattresses.


Zzz utilizes 90% fewer raw materials, is recyclable, and does not contain BPA or phthalates.
Let's put festival waste to sleep