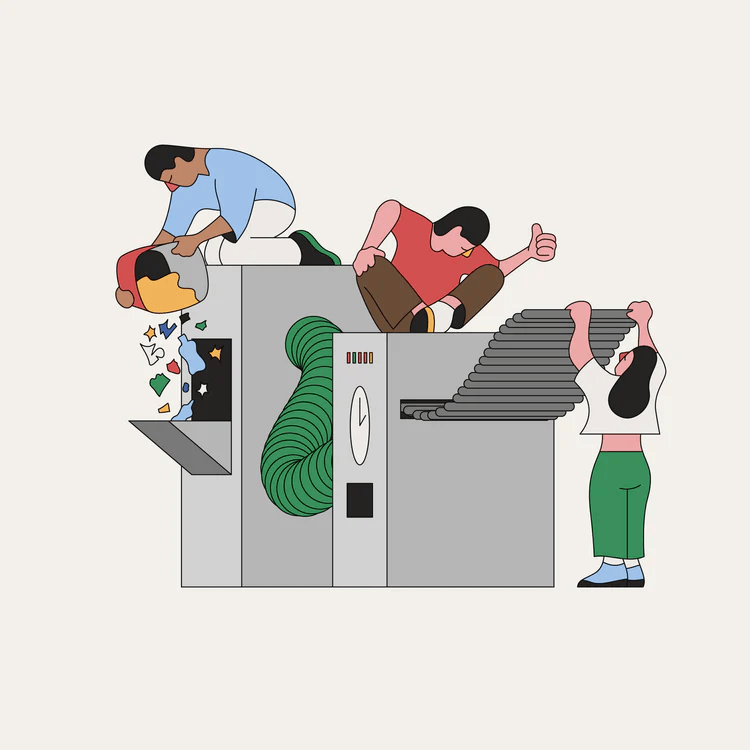 100% Recyclable
Zzz is made with a recyclable plastic called PE-EVOH which is non-toxic and non-static. This specific plastic feels soft to the touch, almost velvet-like. An essential perk right?
The Zzz itself is inflated on site in only 18 seconds. Just long enough for you to fold your shirt like a ninja. At the end of the festival the mattresses are deflated and recycled into new Zzz mattresses. Zzz is completely circular.
200% Comfortable
Tent: check
Sleeping bag: check
Air mattress: flat...

You simply pre-order the Zzz online, pick it up, go completely wild and sleep like a baby. No more poking stones in your back, wobbly legs from inflating air mattresses or extreme deadlifts with all the camping gear you decided to bring. A festival experience without the hassle.
Zzz time

The Zzz exists from 36 individually sealed cells meaning; if one of the many chambers is punctured you don't feel a thing due to our patented system.

Pillow power

Carrying a pillow is as evenly annoying as carrying an air mattress across the festival grounds. That's why the Zzz has an incorporated pillow and pillowcase to lay your head on after a long day and night of partying.

Sleep like a baby

The Zzz air chambers are equally divided which gives you the feeling of sleeping on a cloud. These chambers are also the reason why the Zzz mattresses can be thin and comfortable.

Get ready for some heavy napping.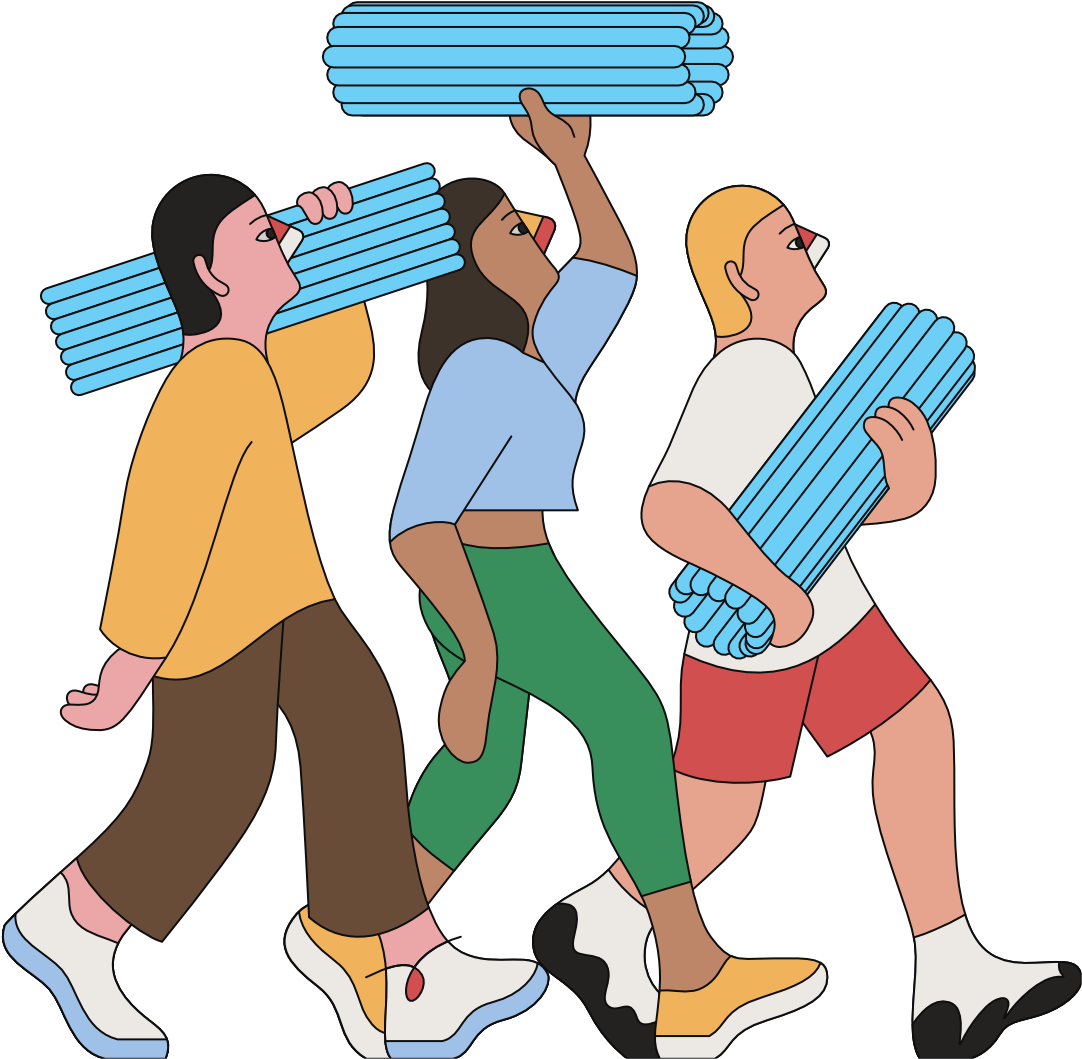 The Zzz mattress measures 197 x 65 x 6cm
We trial tested many variations and 6cm height on the Zzz gets you the most comfort.
The width of 65cm gives you all the room you need, even for the big guys.
And an any tent can accommodate the 197cm in length. Just unroll the pillow if you want even more.
Order here
As we inflate your Zzz once, our unique design has a great advantage: unprecedented comfort

This is due to the many individually sealed cells. It works just like your pocket spring mattress at home.

As a result, it also needs less height, which is always nice in your compact tent.
Order here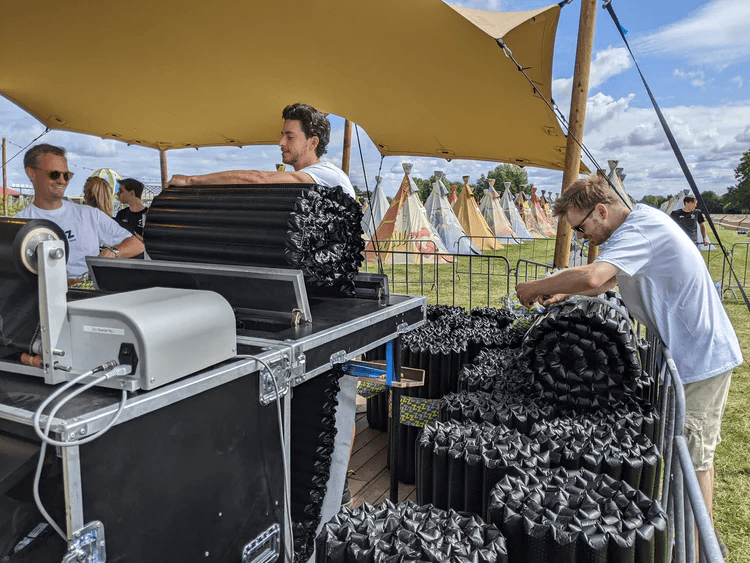 Puff!
The Zzz mattresses are inflated by our PUFF! on site. A machine which is normally used to fill airbags that protect fragile objects in boxes. Now it's used to create the sealed air chambers of the Zzz mattresses to protect, not only a fragile object, but a fragile earth.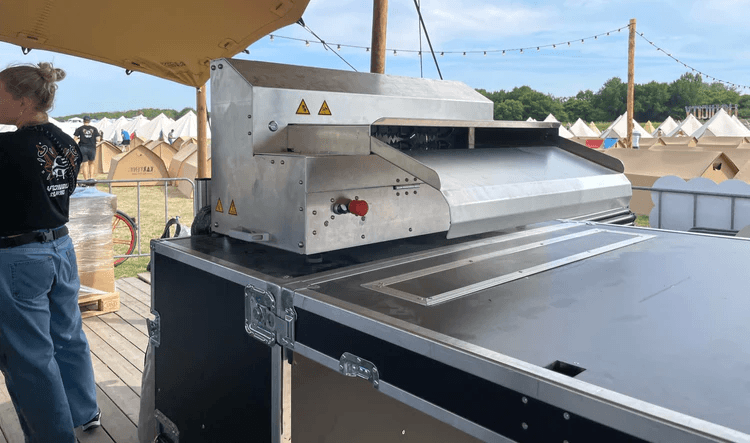 Popp!
To reduce transport emissions and not lose shreds of plastic to the wind we invented PUFF!'s sibling 'POPP!'.

POPP! deflates the Zzz mattresses by puncturing them with thousands of small holes.
Full story
Not only is our mattress circular, also our service on site is. Zzz is there for u from start to finish.
REDUCE

By creating a product for this specific type of use we eliminate the need for heavy, multi material and toxic single use mattresses and pumps from overseas.

REUSE

We operate a circular and closed loop supply chain, cutting down emissions everywhere we can. That is hard to do and it costs a lot more euro's. But our children will thank us for it.

RECYCLE

With the process of Advanced Recycling the polymers become monomers which in turn become new polymers. Which eventually results in new Zzz for the year after.